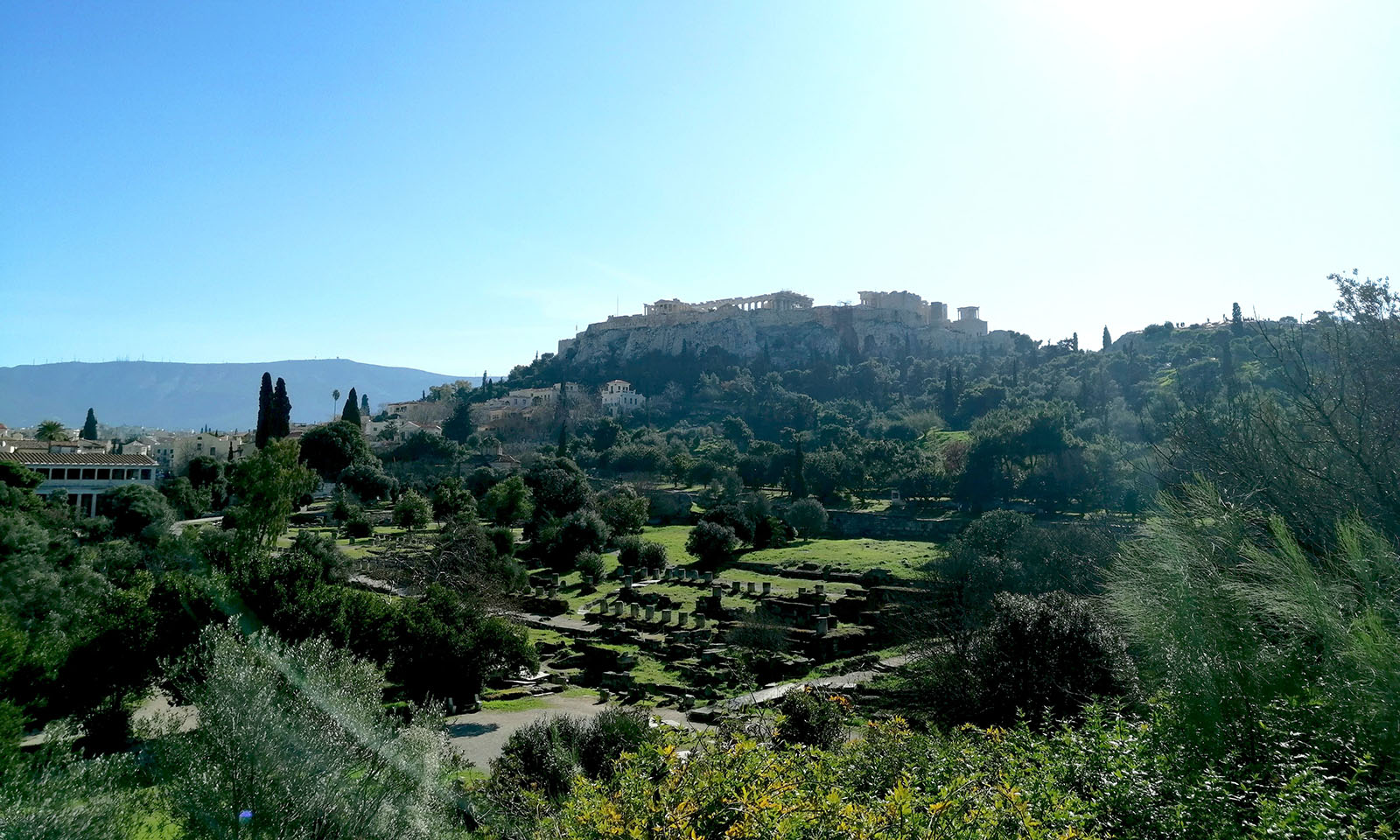 Ancient Agora

The Agora was ancient Athens' heart
scroll down

The Agora was ancient Athens' heart
The Agora was ancient Athens' heart, the lively hub of administrative, commercial, political and social activity.
Socrates expounded his philosophy here, and in AD 49 St Paul came here to win converts to Christianity.
The site today is a lush respite, with the grand Temple of Hephaistos, a good museum and the late-10th-century Byzantine Church of the Holy Apostles, trimmed in brick patterns that mimic Arabic calligraphy.