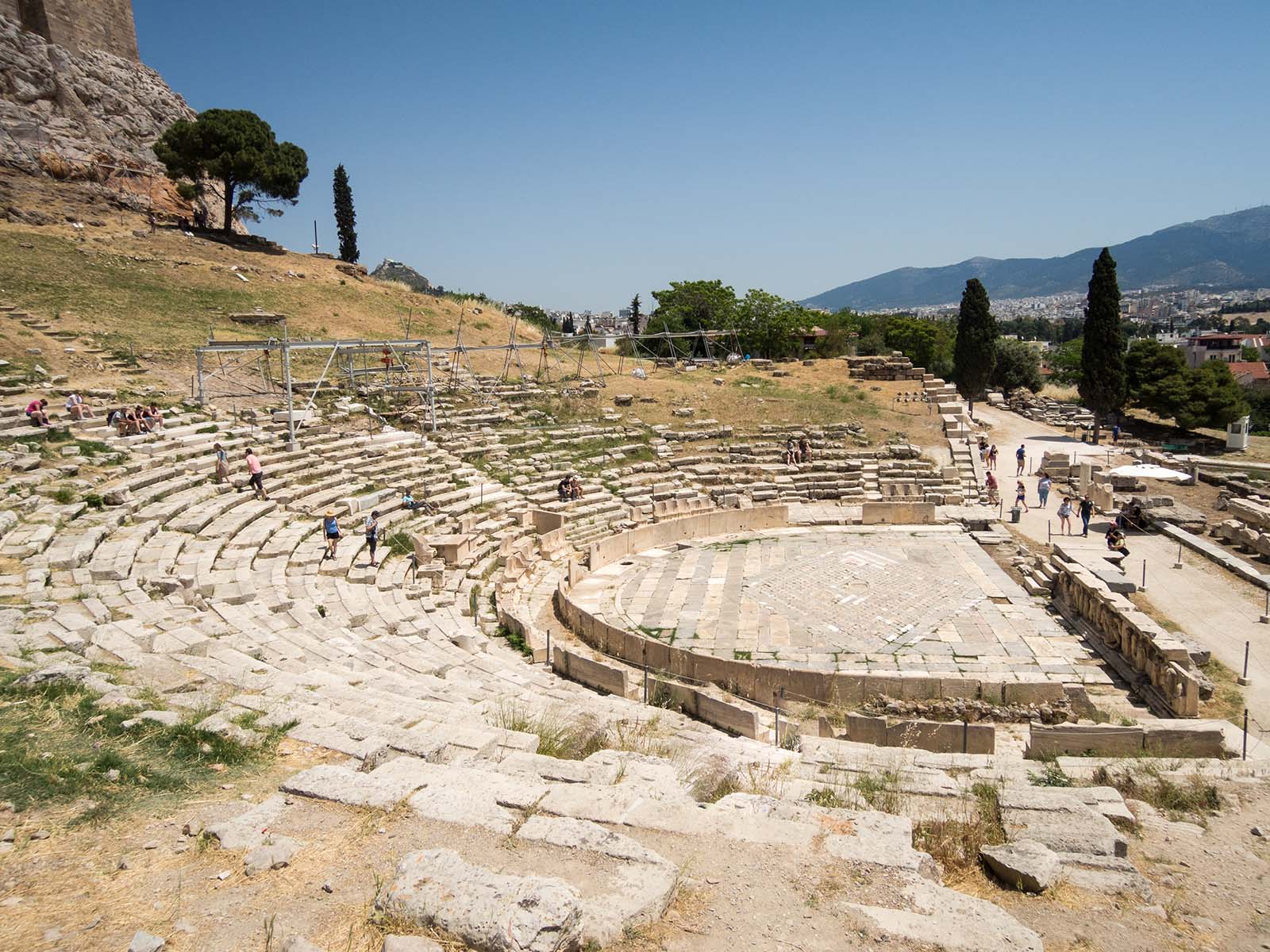 Theatre of Dionysos

The original theatre on this site was a timber structure
scroll down

The original theatre on this site was a timber structure
The Theater of Dionysus is acknowledged as the most important open-air theater of Ancient Athens and is considered to be the first ever theater in the world!
It was part of the sanctuary of god "Dionysus" that was located on the southwestern outskirts of the Acropolis and was the principal theater of the greatest tragedy performances.
The great "Dionysia" festival was held there annually during spring time, a drama-competition that featured the most prominent theatrical performances of the time.
Most of the surviving tragedies and comedies of the 5th and 4th BC century were written to be performed there.